Curriculum Vitae in prose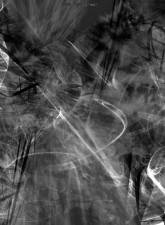 I am a software engineer. While I began my dabbling from DOS (and CP/M clone SCP) and Q(uick)BASIC (and Vilnius Basic) back in 1995, pretty soon I was writing simple applications in Visual Basic, getting familiar with Win32 API. When I found out that it was possible to connect two windows computers via parallel port, I began playing with winsock sockets. One thing led to another and in 2002 I was a freshly-baked linux console cowboy trying to prevent LAN users from eating up all our 512Kbps bandwidth with Kazaa - with deep packet inspection, iptables (with mangling module) and CBQ scheduling. While it was fun, it ultimately didn't pay, so I got a "real" job. After an encounter with rather menial first official job titled "customer service representative" I was, for a brief time, promoted, so to say, to a "business support team" member. It didn't last (it began and came to an end in 2005), but it provided me with crucial paradigm shift - I began developing server-side applications, first in ASP and MSSQL, then became acquainted with PHP & PostgreSQL. Eventually (in 2007) I got a job that fit my PHP skills, taught me HTML, JavaScript and CSS. It was there that I created my own general-purpose CMS, which, after small modifications would become a package tracking system, company "intranet" service, mass-mailing system et cetera.

Sadly, it did not last forever (until 2011), and I left for somewhat greener (and much larger) pastures. Said greener pastures came at a cost of dramatic paradigm shift - like a prodigal son I returned to Microsoft-based environment and I spent some three years working with ASP (Classic), ASP.NET, ASP.NET MVC and .NET in general (C# became my language of choice in this environment), all on Windows servers running IIS6 to 8 and MSSQL databases.

Even though my work required me to use proprietary software, in my free time I still coded in PHP (at least twice a week), maintained my personal servers (running Debian), and wrote bash scripts for fun. My phone was mostly (80%) open source. I found it refreshing and necessary to maintain this balance between these two opposing philosophies to benefit from both.

Then, an opportunity presented itself - to work with technology I've grown nostalgic of, to re-enter the world of open source and check how the world of PHP has changed since the last time I've professionally laid hands upon it.
Everything seemed quite wonderful, and by the end of 2014 I've started working in a greatly nourishing environment, caught up with the new-ish environment quickly, and started feeling "at home".
Now, when I'm back in the free world again, C# has become a hobby; strictly-Microsoft environment - a memory, and it felt good.
As I'm approaching a ripe age, I am now focusing on enabling others to do great stuff - either by being in a leadership position, or just consulting and sharing my knowledge;
I also started writing a blog which you can read by clicking a link in the Table of contents.
My basic work philosophy is simple:
Doing things properly is the only way of doing things
Elegance permeates good code
Hacks should be beautiful and applied with care
2012-2014
Employer
Major healthcare institution in Lithuania
Position
Senior developer
Responsibilities
Support and further development of hospital information system (HIS), including, but not limited to:

Legacy code debugging
IIS configuration
Further development and modernisation (via modularization) of HIS
Second-tier user support

Support and development of EU-backed e-health portal
Support (and limited development) of nationwide telemedicine system
Toolkit
.NET (C#)
MVC.NET
ASP.NET
ASP (classic)
Javascript/JQuery
HTML/CSS
MS SQL 2008
Svn
IIS 6-8
Windows Server 2003-2012
2010-2012
Employer
Small web studio (1)
Position
The developer
Responsibilities
Development of a content management system (CMS)
Basic HTML/CSS coding
Evaluation of task time-cost
Toolkit
PHP
Javascript/Prototype.js/JQuery
HTML/CSS
MySQL
Git
Apache
Linux
---
2009-2010
Employer
Medium sized web studio (2)
Position
Senior developer
Responsibilities
Development and support of a manufacturing management system (MMS)
HTML/CSS coding
Project management
Evaluation of task time-cost
Toolkit
PHP
Javascript/JQuery
HTML/CSS
MySQL
Git
Apache
Linux
---
2007-2009
Employer
Small web studio (1)
Position
developer
Responsibilities
Development of a content management system (CMS), e-commerce system, creation of third-party software-based websites
Basic HTML/CSS coding
Toolkit
PHP
Javascript/Prototype.js/JQuery
HTML/CSS
MySQL
Apache
Linux
---
2005-2007
Employer
Self-employed (freelancing)
Position
N/A
Responsibilities
Toolkit
PHP
Javascript
HTML/CSS
PostgreSQL
Apache
Linux
---
2005-2005
Employer
Large international call-centre
Position
Business support team member
Responsibilities
Communication between "business" management and IT
Development and support of relevant business tools
Toolkit
ASP (classic)
VBA
Microsoft Office (esp. Excel)
---
2004 - 2005
Employer
Small ISP
Position
Head administrator
Responsibilities
Support and administration of NAT/Firewall/Squid server(s)
Toolkit
Linux
iptables
cbq
ip
Snort